Click on the links below to see a PDF of the text version of the story. Be aware that magazine stories go through an editing process. What I send in may not look like what you see in the magazine.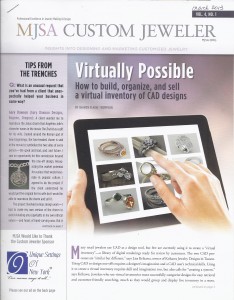 "Virtually Possible." A growing number of jewelers are abandoning "live," ready-to-sell stock in favor of low-cost, instantly customizable virtual inventory. Click here for PDF.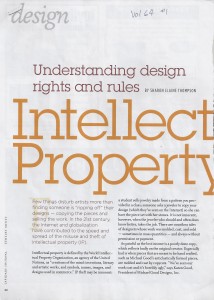 "Intellectual Property." Designers have intellectual property rights and you should think twice about infringement. But artists also find that pursuing those rights can be time-consuming, difficult, and expensive. Click here for PDF.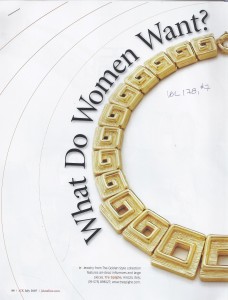 "What do Women Want?" More than 80 percent of jewelry purchasers are women. 70 percent of those are buying for themselves. Before you begin designing, think about what they want. Click here for PDF.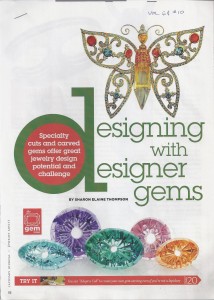 "Designing with Designer Gems." Gemstones cut and carved by lapidary artists can make a piece of jewelry stand up and shout. But incorporating them into a design can give a jeweler headaches. Click here for PDF.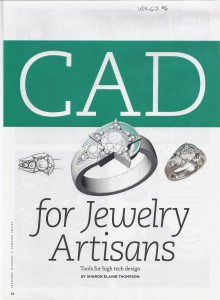 "CAD for Jewelry Artisans." A growing number of jewelry makers are forgoing pencil and paper in favor of computer-aided design (CAD) programs. Here's what you need to know.