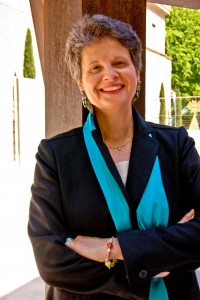 I have been a full-time freelance writer since 1987. I am in the process of writing a book, Good Bones: the Elements and Principles of Design for Jewelry Makers.
For a number of years, my family owned a small jewelry manufacturing and supply business. During that time I earned both a Graduate Gemologist (GG) diploma and a Fellow of the Gemmological Association of Great Britain (FGA) diploma. (I also have a BFA in painting from Marylhurst University.) I have been an instructor at the Gemological Institute of America (GIA) as well as part of their Graduate Gemologist and Jewelry Manufacturing Arts Graduate Jeweler course revision teams. (For more about my other writing, go to sharonelainethompson.com.)
As a result of this background, I've written frequently for the jewelry industry on topics such as gemstones and precious metals; mining history; jewelry manufacturing, tools and supplies; art and studio jewelry; and small business. My work has appeared in many jewelry industry and art jewelry-specific publications, including Jewelry Artist/Lapidary Journal, AJM, JCK, Art Jewelry, Professional Jeweler and Gems & Gemology. I don't make jewelry myself; my brother, John, an exceptional jeweler, took the torch out of my hand many years ago in order to prevent a conflagration the size of the Chicago fire. However, I have a deep and awestruck appreciation for those who do.
Member of the American Society of Journalists and Authors since 1995.
"We write what you read."